The award ceremony of the 21st year of the "Consumer Choice 2021 – Best New Product" programme, the purpose of which was to award the most successful innovation and new product introduced onto the Czech market between January 2020 and May 2021, took place on 17 June. The winning products were chosen on the basis of an exclusive survey of a representative sample of four thousand respondents, carried out by the Nielsen Agency.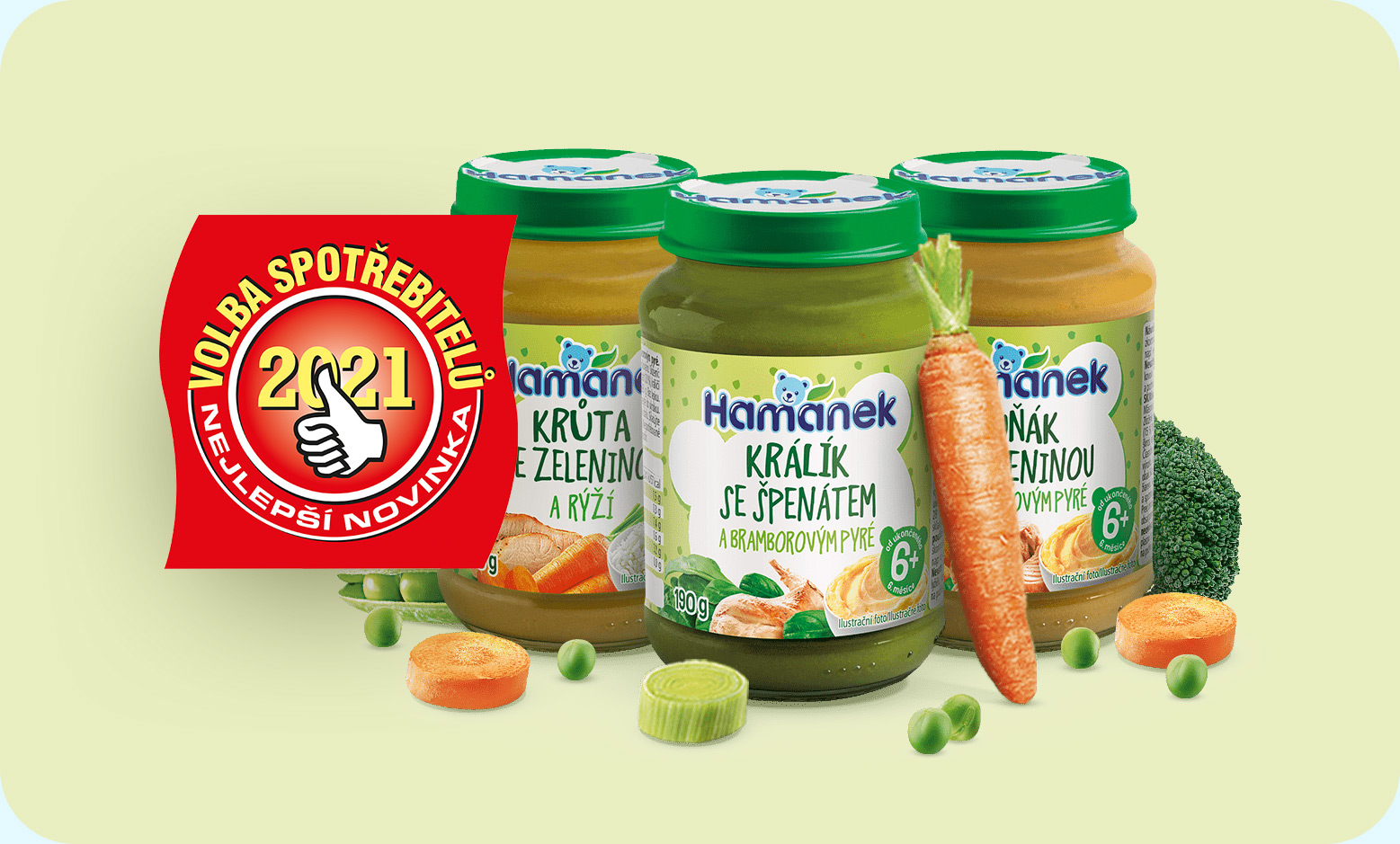 Our new Hamánek meat-vegetable complementary foods scored points with consumers in the children's complementary food category.
"Consumer awards have always been very motivating for us. We were able to continue innovating our products and meet new consumer requirements even during the difficult period of the coronavirus pandemic. The considerable efforts of many of our colleagues from various departments are behind this victory and they deserve our great thanks for this," says Michal Panocha, Manager of the Marketing Department.
The Atoz Company, which organised the competition, will also promote the winning products on TV, in outdoor and printed/on-line media, at shopping centres and in public transport, this year.